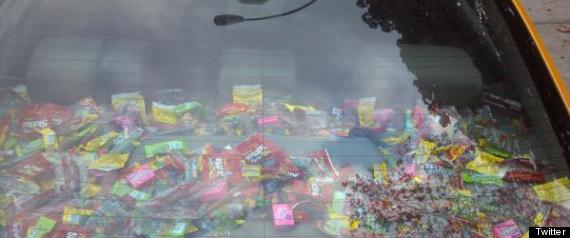 New York City Candy Cab Driver, Mansoor Khalid, Spreads Sweets And Love To Passengers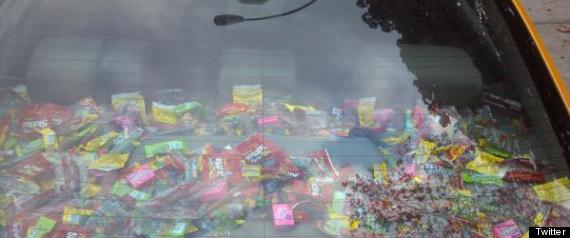 Mansoor Khalid was devastated when his 2-year-old son died in April after a long battle with heart disease. But the resilient cab driver refused to let the tragedy overtake his generous spirit, the Daily News reports.
"I learned a lot of things," Khalid told the news outlet of how he felt after his baby passed away. "Life is too short."
The upbeat taxi driver now fills his ride with all sorts of sweets to dole out to passengers. Bringing the simple pleasure of a pack of Skittles or a handful of Hershey's miniatures to his customers is his way of bringing some joy back into his life.
@NickyBalls @perrysilverman 🙂 You guyz are so nice and amazing. Iam glad you guys like my candy cab. I get so happy reading your comments.
Khalid isn't the only one getting a sugar high from this sweet mission. His passengers are loving the tasty freebies and good conversation and are taking to Twitter to share their photos and appreciation.
Jennifer Baker @MinaProductions
I finally found my dream taxi…thank you @candycabNYC!